Hello. I had a lot of stuff I wanted to talk about. See here for details on my next game and other miscellaneous bollocks. However, I was saving a front page post for this.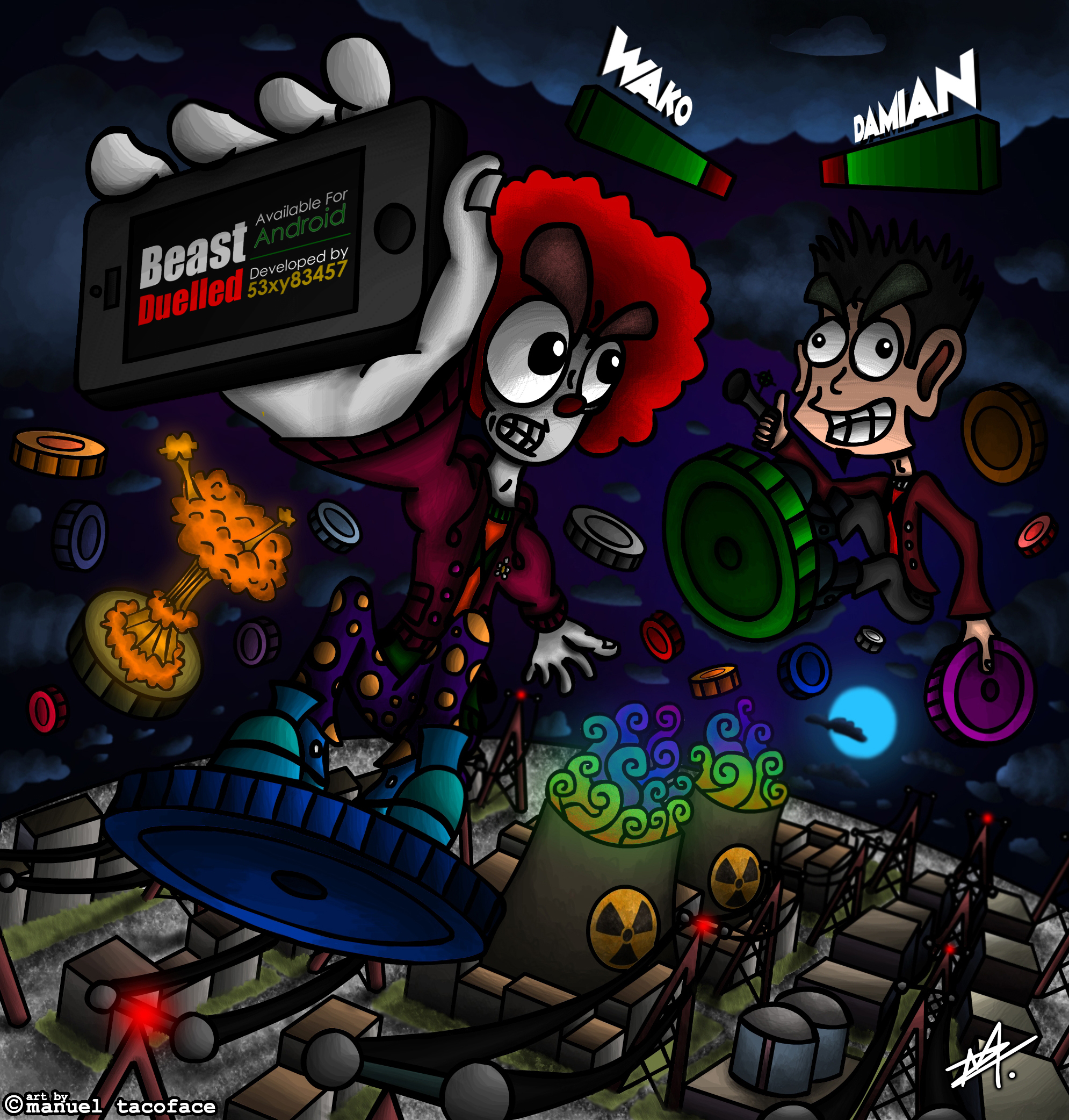 This is a background image for a landing page I'm putting together to promote Beast Duelled. More details on that here. The art was done by one @ManuelTacoface. You might remember him from last year's Halloween ng background). He's after feedback so go nuts.
You can get the game here. It's currently less than half price because I don't know, Steam are doing it, why the hell not. Or again see my last post for details on how to win a free copy!